The Gooz Project V2.0 is THE PARANORMAL EVENT OF THE YEAR! This year we are bringing THE GOOZ PROJECT  v2.0  MS FUNDRAISER PARACON to the Haunted Bell Nursing Home in the lovely town of Kimbolton, Ohio!! 
The event will feature lectures with WELL KNOWN PARANORMAL EXPERTS such as Michelle Belanger (star of Paranormal State) and Daniel Klaes (Haunted Hinsdale House). Walk the grounds and meet paranormal teams from Ohio as well as surrounding states, shop for crafts and metaphysical supplies or get a reading from gifted Psychics and Mediums! There will be historic tours of the mansion through out the day and a raffle.  To top it off there will be a POST CONVENTION GHOST HUNT that will be guided by Dark Alley Paranormal along with Michelle Belanger and some of our special guests!!
Event hours are: 10am to 5pm.
GHOST HUNT REGISTRATION:  8pm to 9pm
GHOST HUNT:  9pm to 2am
GENERAL ADMISSION: Children are welcome but 16 Y/O AND YOUNGER ARE REQUIRED TO BE ACCOMPANIED BY AN ADULT. We hope you will spend the entire day with us, but you have the option to attend just for the day, or just do the night time ghost hunt.
Prices:
$10.00 general admission – access to vendors, teams, and special guests lectures. 

$5 admission for Children

$55 Celebrity Hunt with Michelle Belanger and other Special Guests! 18yrs and older only.
$60.00 All Access Package – Admission to Convention and GHOST HUNT!!
You may purchase tickets at Brown Paper Tickets: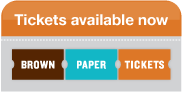 We are still accepting vendors (crafts, psychic reading, food, etc) AND PARANORMAL TEAMS for this event!  Please see the Vendor Information page for more information. 
If you can't attend but would still like to donate, please click the image below and it will take you straight to PayPal. 
LOCATION:
THE BELL NURSING HOME  KIMBOLTON, OHIO

LODGING:
We have a block of rooms available for Friday and Saturday nights in the beautiful Coshocton Inn & Suites, located 22 miles from the Bell Nursing Home. The rooms provide conveniences like refrigerators and microwaves, plus free WiFi and flat-screen TVs. There is an indoor pool and spa hot tub, 24 hour business center and a complimentary hot breakfast every morning.
115 N. Water St.
Coshocton, Ohio 43812
Phone: 740-622-9455
Fax: 740-623-0873
You may choose either a  Standard Two Queens at $99.95 or the King Suite (one bed, one fold out sofa) for $109.95 per night. To get these special rates please make sure to request rooms by referencing the group name: Gooz Project MS Fundraiser
Reservations can be made by calling the Hotel at (740)622-9455, or toll free at 1-888-395-9316 before July 18, 2017.